Data solution provider Fyllo appointed long-term board member Katie Ford to the role of Chief Operating Officer. Recognized by Ad Age as a Women to Watch and a Leading Media Maven by Campaign US, Ford brings more than twenty years of media and technology experience to Fyllo. In her most recent role, she was Head of Global Brands on Twitter.
"Katie has been an incredible partner since day one and always believes in the company and its mission," said Fyllo, chief executive officer Chad Bronstein. "She was the first person to join our board of directors and has been instrumental in the creation, growth and development of Fyllo."
California cannabis dealer HERBL Appointed Founder of Chemistry Holdings Josh hero on the role of the Chief Strategy Officer. Previously, he was Chief Executive Officer at Made by Science.
"Josh joins at a crucial time for both the company and the space in general," said HERBL CEO Mike Beaudry. "His depth in business development, closing, business planning and strategy makes him a great addition to our leadership team."
Hemp company based in Nashville NuSachi appointed Matt Storey to the newly created role of Senior Vice President, Global Business Development. The company also sponsored J. Mitchell from director of product development to president.
"J. Mitchell is a battle-hardened professional with a broad perspective and a shared passion for the power of the plant, "said NuSachi's chief executive officer Mark Montgomery. "J. is admired by our team and rated as trustworthy by our investors. The most important thing is that J. runs a tight day-to-day business and continues to surprise and delight our customers from seeds to sales. "
J. Mitchell
"Matt Storey drove the growth of a global CBD leader and built brands that use botanicals to promote wellbeing," added the chief marketing officer Tonya Lewis. "Whether white label, private label or a completely innovative new idea, we look forward to Matt's work helping NuSachi customers stand out with high-quality, customer-specific product lines."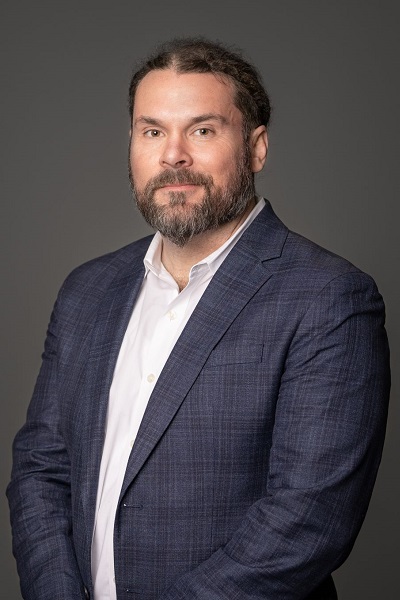 Matt Storey
Twenty year Walgreens veteran Jeremy Kunicki Joined the multi-state cannabis operator Parallel as CFO. Interim CFO James Whitcomb will resume the role of Chief Development Officer.
"We are very excited to welcome Jeremy to the Parallel leadership team," said Parallel Chief Executive Officer William "Beau" Wrigley, Jr.. "Jeremy's expertise in translating strategies into specific business initiatives that drive growth will be critical as Parallel continues to grow as a national cannabis wellbeing company. Most importantly, his community-centered values, passion for prioritizing consumer health, and track record of building high-performing teams are a perfect match for our culture. "
Valid from April 2nd Steve Goertz will replace Glen Leibowitz as CFO Land stocks. Goertz resigns from Bespoke Capital Acquisition Corp. into the company. Before that he was CFO at sgsco, CFO at goeasy Ltd. and worked in various finance and accounting functions at Sobeys, Maple Leaf Foods and Deloitte.
"We are very excited to have Steve join the Acreage team," said the chief executive officer of Acreage Peter Caldini. "Steve's extensive experience as the CFO of a publicly traded company, his deep understanding of complex transactions and his recent experience in the cannabis industry make him ideal to lead Acreage's finance and accounting functions as we continue to effectively execute our growth strategies."
Multinational operator Clever blades appointed Hank Hague as the new CFO, replacing the interim CFO Amit Pandey Who will move to the Executive Vice President of Finance. Hague previously served as CFO for Abacus Health Products, where he led the due diligence and sales process for Abacus Charlotte's Web Holdings.
"We are very excited to have Hank join the Clever Leaves team," said Clever Leaves Chief Executive Officer Kyle Detwiler. "Hank has an impressive corporate background and has demonstrated exceptional financial and strategic leadership roles in his previous roles. Hank will be an invaluable asset as our company continues to grow its global commercial presence and distribution network. "
Changes and additions to the Board of Directors and the Advisory Board:
MATTIO communication chief Executive Officer Rosie Mattio and Matthew Kressy, Founding director of MIT's integrated design and management program, joined the newly formed advisory board Agrify.
Pete Karabas replaced BDSA Co-founder Roy Bingham as chairman of the board. Bingham will continue to serve as a board member.
Sensible Drug Policy Students elected Minority Cannabis Business Association president Jason Ortiz to serve as Executive Director and to replace Interim Co-Executive Directors Rachel Wissner and Luis Montoya.
Have any new hiring or promotion messages to share Cannabis career clock? Send your press release to [email protected]